Raider Top Performers
(Week of Sep 2nd - Sep 8th)
---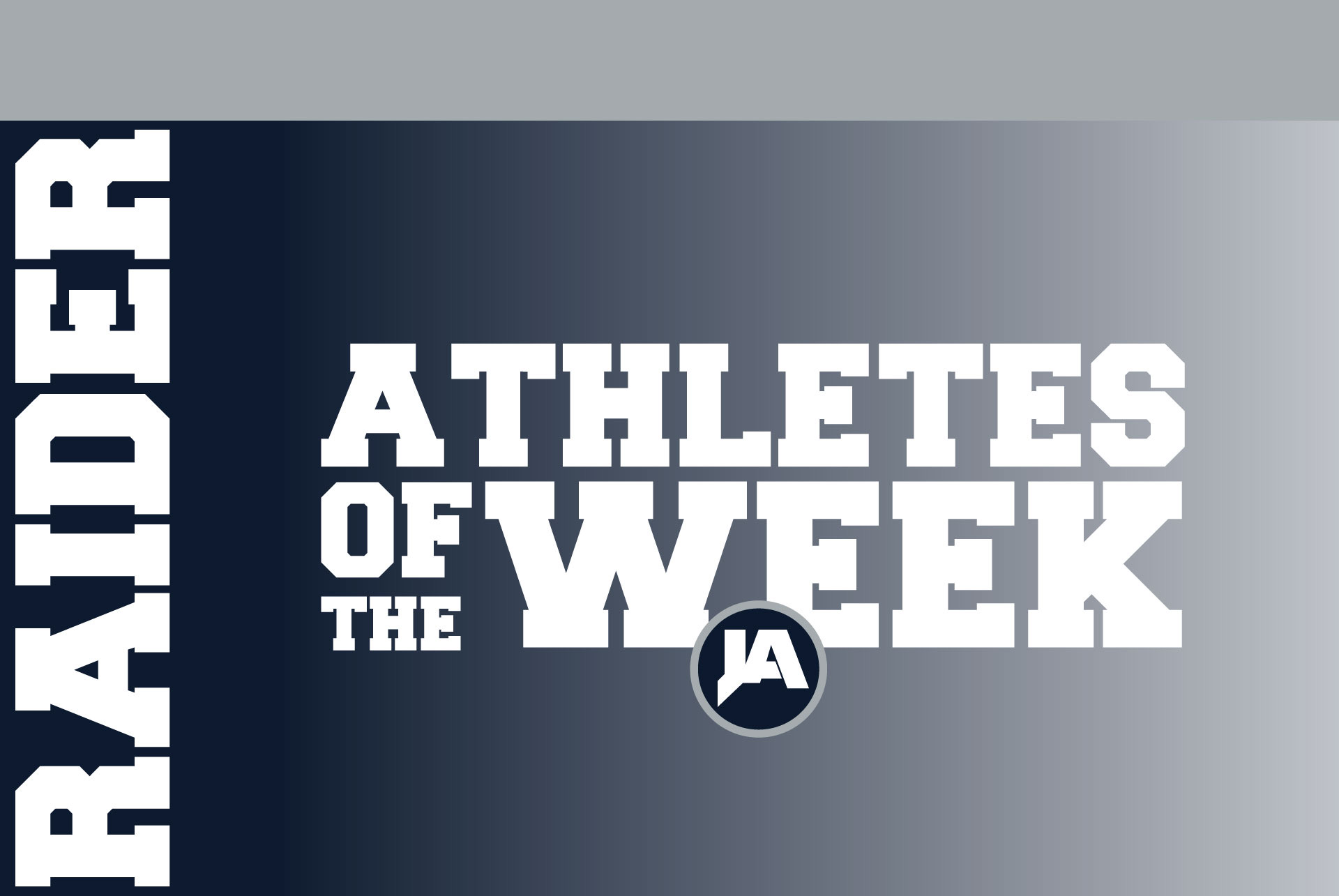 Here are the top performers for last week from JA Athletics (09.02.19 - 09.08.19)

Soccer:
Alayla Jackson (Senior) scored a pair of goals in a 2-1 win over Jackson Prep.
Addi Roberts (Freshman) made 9 saves in a 2-1 conference victory over Jackson Prep.

Volleyball:
Natalie DeRusso (Junior) tallied 10 Aces, 21 Kills, 3 Blocks, 189 Assits and 36 Digs for the Lady Raiders as they finished 4-2 on the week.
Parker Bracken (Junior) logged 10 Aces, 100 Kills, 8 Blocks and 105 Digs as JA finished 4-2 last week.Anna Katherine Ray (Senior) had 5 Aces, 40 Kills, 4 Blocks and 21 Digs.
Remy Jones (Sophomore) finished the week with 17 Aces and 61 Digs.Emma Robertson (8th Grade) tallied 15 Aces, 42 Kills, 2 Blocks and 40 Digs as the Lady Raider Volleyball Team finished the week 4-2.

Varsity Football:
Andrew Holmes (Junior) finished 3-for-5, 81 yards, TD in a 48-7 loss to MRA.
Parker Ryan (Junior) logged 10 carries, 32 yards in a conference loss to MRA.
Porter Harrell (Sophomore) led the way defensively with a game-high 12 Tackles, including 11 of them being Solo tackles in a loss to their first conference opponent, MRA.
William Janous (Senior) registered 6 Tackles (5 Solo), and 1 PBU in a 48-7 loss to MRA.
JT Thigpen (Sophomore) tallied 6 Tackles, 5 Solo, 1 TFL, and 1 forced fumble in a 48-7 defeat to MRA.


#WeAreJA