Lady Raider Sweep
JV & Varsity Beat Hillcrest
---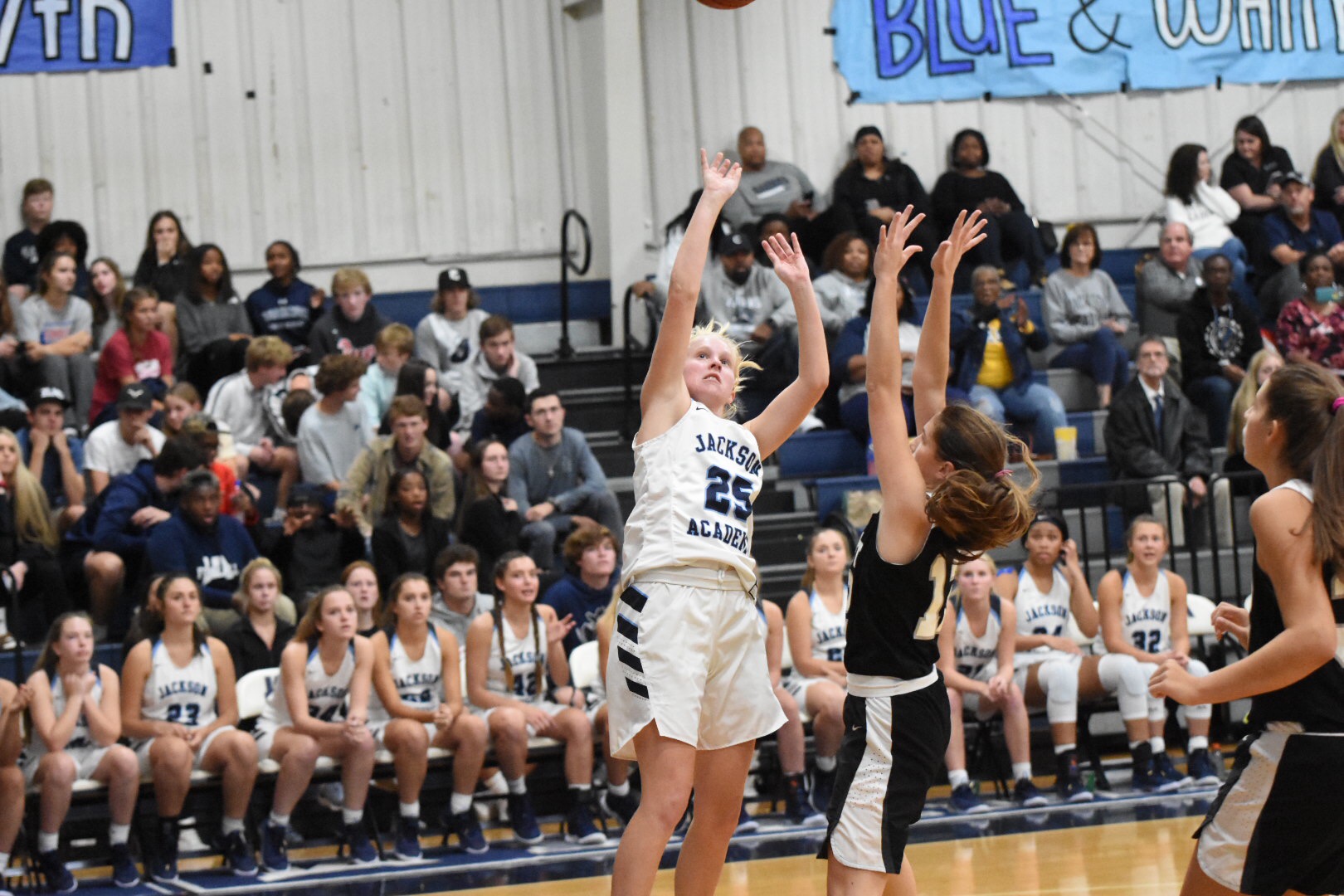 The Lady Raiders welcomed Hillcrest Christian School to The Raider Dome for the Home Opener of the season and the first game for the Varsity Lady Raiders. The JV Lady Raiders got it all started with a dominant 55-13 victory over the Lady Cougars for their second straight win to start the season after a victory over Pearl High School on Saturday.

The Varsity Lady Raiders started off their season on the right foot as well despite a rough night in the turnover department. JA and Hillcrest played an even first half as they walked into the locker room tied at 23-23. After three quarters the Lady Raiders held a slight edge of 38-35. But then JA flexed their muscle in the fourth quarter and pulled away outscoring Hillcrest 20-9 in the fourth quarter to win 58-44.

University Heart Player with The Most Heart
Emma Roberts - She finished 16 points (6-9 FG, 3-5 FT), 3 rebounds and 3 assists to pace the Lady Raiders.


#WeAreJA