Raider Split
JV Cruises / Varsity Falls in OT
---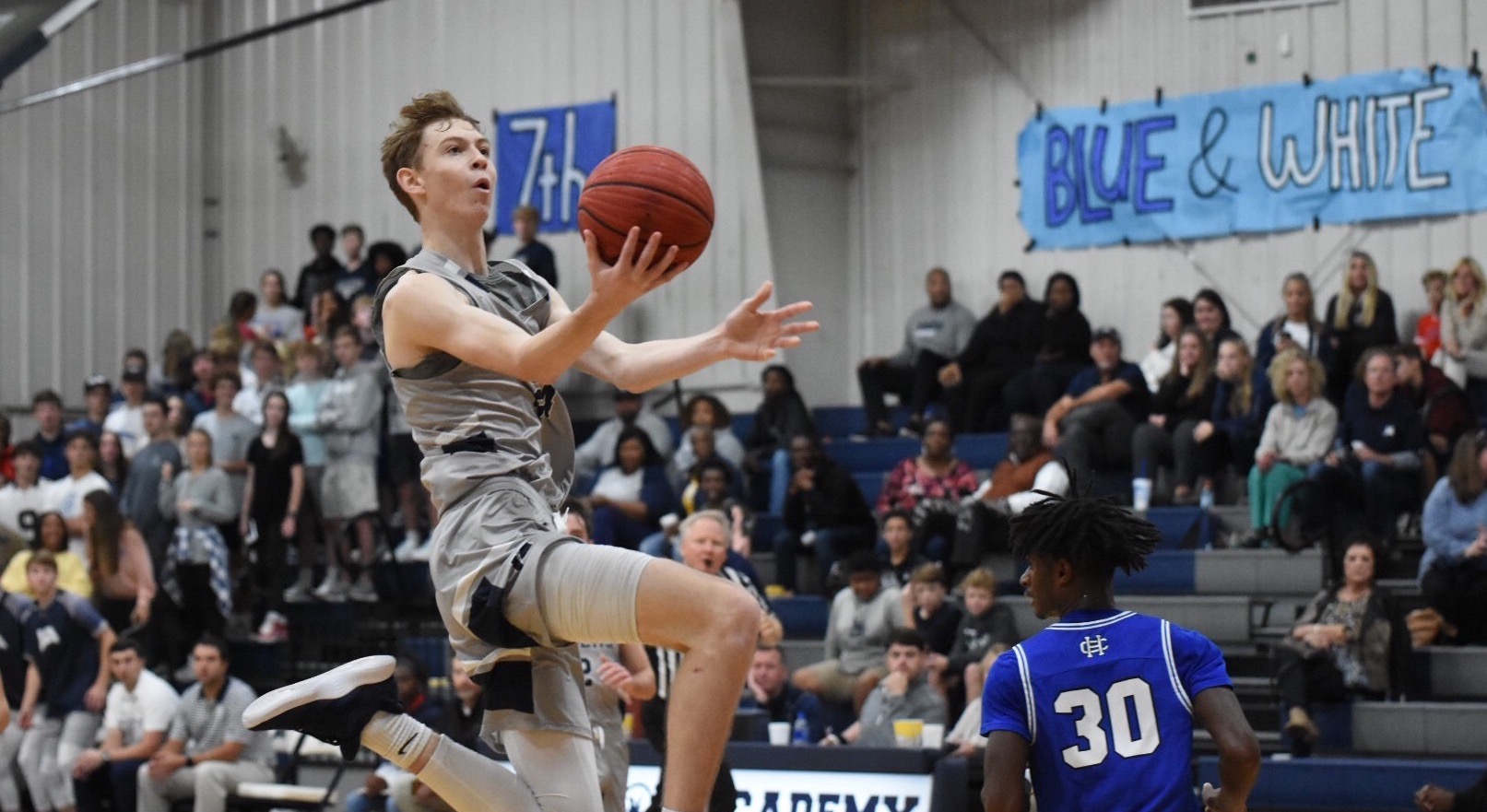 The Raiders hosted Hillcrest Christian School at The Raider Dome for the Home Opener of the season and the first game for the Varsity Raiders. The JV Raiders picked up their second straight win to start the season as they scored early and often downing the Cougars 54-30. The JV Raiders notched their first victory over Pearl High School on Saturday 52-34.

The Varsity Raiders took the floor in a matchup of two of the Overall Final Four participants from last year. And the game lived up to the hype. Both teams had big runs in the game and JA found themselves down by six with just over a minute left in regulation. Then Henry Lee hit a three in the corner to cut the lead to three and moments later Jayy Whitehead and Merritt Nations teamed up for a steal as Nations found Walker alone on the left wing for a game-tying three with 38 seconds remaining. The game went into overtime and the Raiders started with a 4-0 run before Hillcrest answered with a 9-1 run that put the game out of reach. So JA falls to 0-2 on the season with a 73-67 loss to the Cougars and a season opening loss to St. Martin 55-41.

University Heart Player with The Most Heart
Wenton Walker - He finished with a career high 31 points (9-19 FG, 10-12 FT), 11 rebounds and 4 blocks to lead all scorers in the game.


#WeAreJA