Raiders Take Down Trojans
JA Moves to 4-0 on the Year
---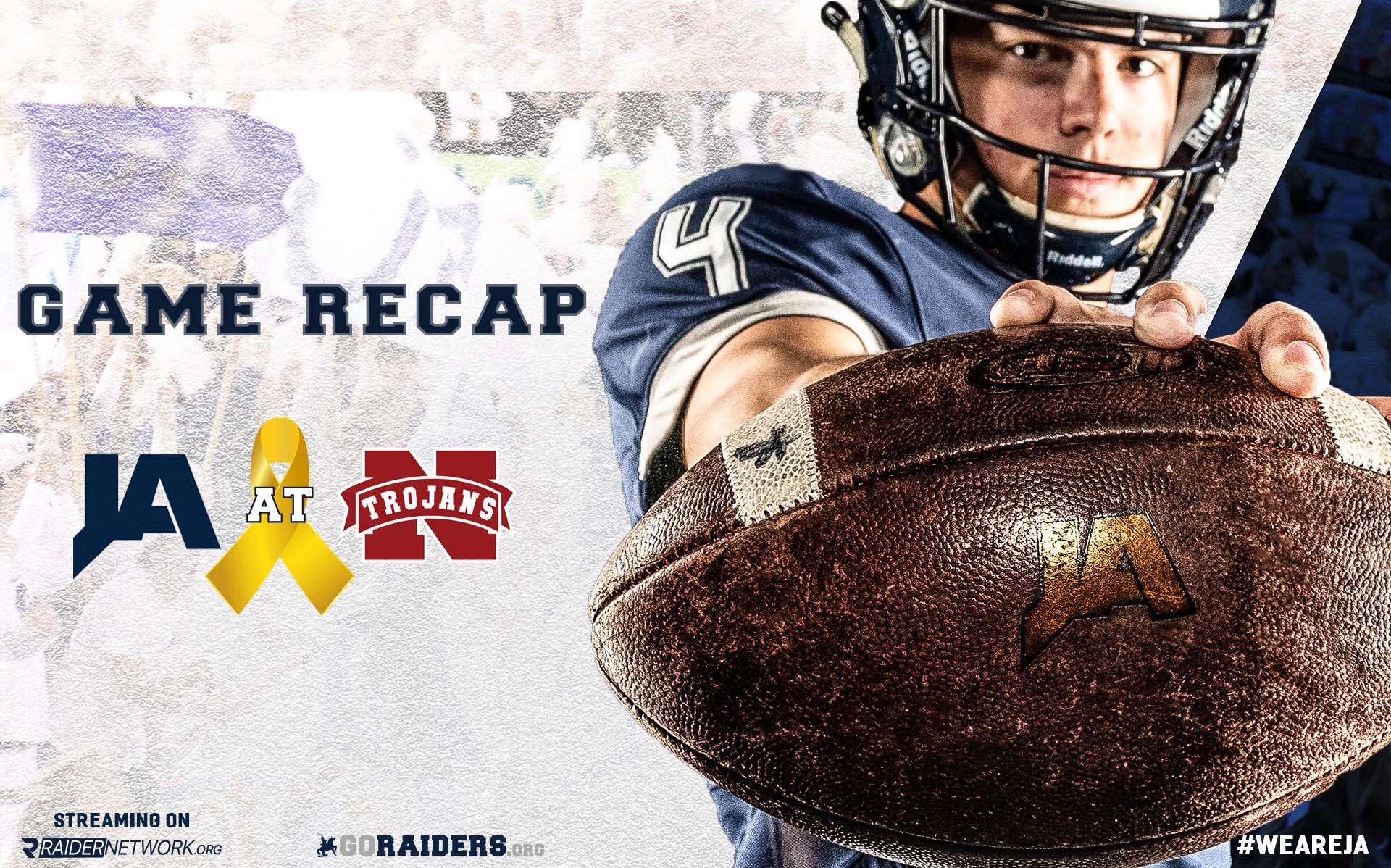 Tonight the JA Raiders started a three game road trip as they traveled to Meridian to take on Northeast Lauderdale for the eighth time in short history of the series. The game featured an offensive explosion in the first quarter that saw 35 points and 249 yards of offense as JA took a 21-14 lead that they would not relinquish.
The offensive line was a huge story line once again as they led JA to 350 total yards of offense, including 278 yards on the ground. Thad Bishop led the Raider rushing attack with 20 carries and 130 yards, which was his third straight 100yd game. Kinkead Dent had a productive night as he combined for all four touchdowns for JA. He got the scoring started for JA with a 50yard scamper on JA?s third play of the game as JA tied it up 7-7. He also scored from 5 yards out to tie it at 14-14. Then he found Max Harmon towards the end of the first quarter from 15 yards out to put the Raiders ahead for good 21-14. He added one more TD pass to Webb Strickland to help put the game away early for the Raiders.
Donovan Veasley had a career night as he totaled 15 Tackles, including 11 Solo Tackles and 2 Tackles for Loss. Chase Rush added 13 tackles (6 Solo), while Caleb Hernandez chipped in 9 (4 Solo). Eli Ridgeway had a nice night as he had 6 Tackles (3 Solo), 3 Tackles for Loss and 2 Fumble Recoveries.
JA moved to 4-0 on the season as they beat the Trojans for the third straight season. The Raiders continue their three game road trip as they travel to Hartfield Academy next week in Flowood. Kickoff is at 7pm.
For full stats of the game Click Here.
(Graphic credit: Richard Stafford)
#WeAreJA

#BrickByBrick