Raiders Pitch 2nd Shutout
JA Heads To Bye Week 5-0
---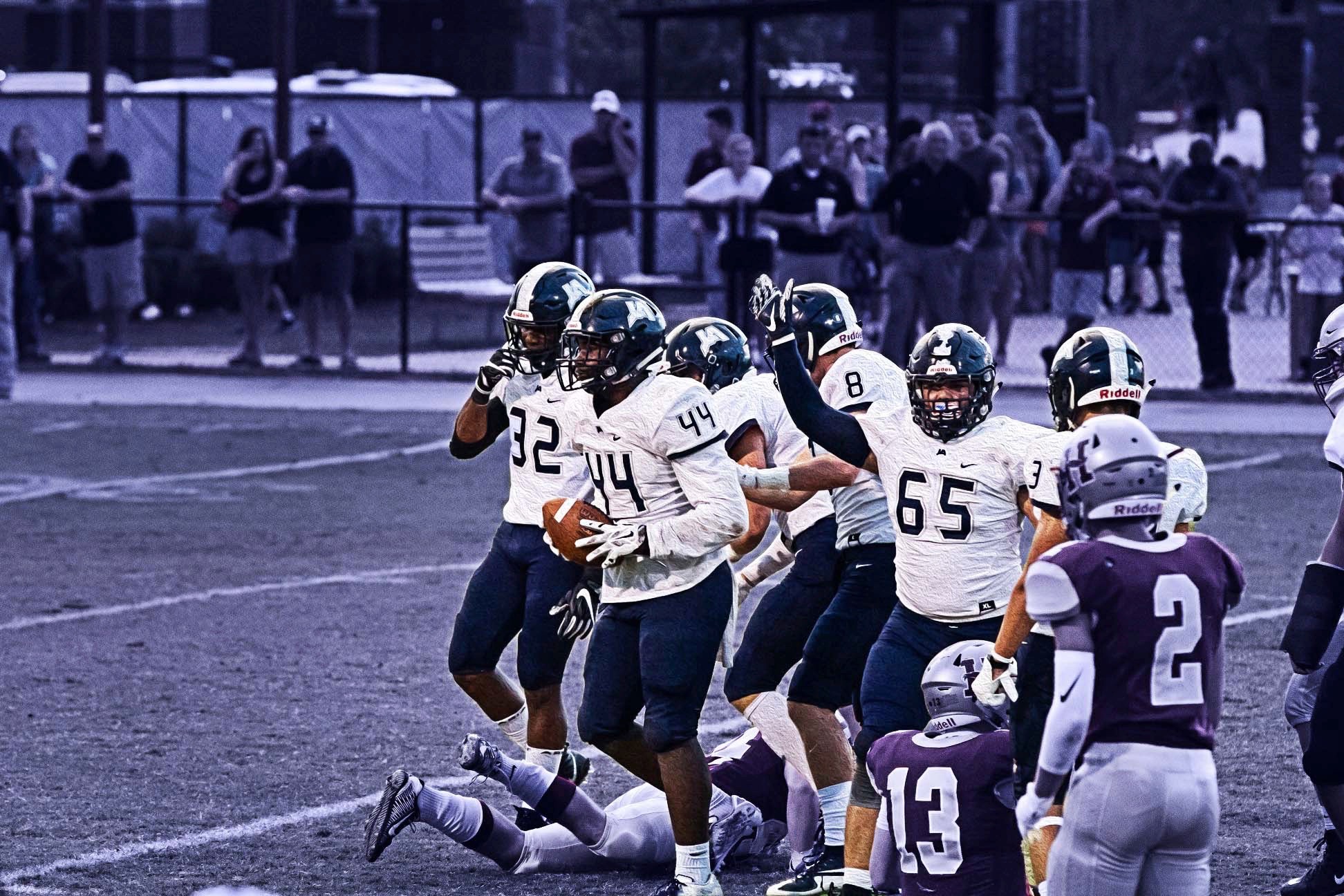 The JA Raiders continued a three game road trip as they traveled to Flowood to take on Hartfield Academy for just the second time in short history of the series. The muggy conditions, for Game 4 of the season, led to a defensive and scoreless first quarter. JA?s defense held Hartfield to 37 total yards in the first quarter and only allowed 13 more yards the rest of the night as they pitched their second shutout of the season with a 52-0 victory over the Hawks.
The Raider offensive line was incredible as they led JA to 424 total yards of offense, including the first game of 300+ yards on the ground. Not a single Raider runner had over 100 yards as 11 different Raiders touched the ball. Thad Bishop led the way with 15 carries, 98 yards and 3 TDs. Jackson Conn made the most of his two carries rushing for his second touchdown on the season from 45 yards out. Parker Ryan had five carries for 38 yards and two touchdowns. Kinkead Dent was 6-for-13 for 95 yards and rushed 6 times for 36 yards and his 6th rushing TD of the season.
Travis Myers paced the JA defense with 10 tackles (2 solo). Chase Rush added 8 tackles, including a Tackle for Loss. Donovan Veasley had 7 tackles (all solo), 1 Tackle for Loss and a Pass Break Up. Owen Fracchia had 5 total tackles (3 solo, 3 Tackles for Loss), including his 6th sack of the season, a Pass Break Up and a Forced Fumble. In all the JA defense had 8 Tackles for Loss.
JA moved to 5-0 on the season as they head into the bye week. The Raiders finish off their three game road trip as they travel to Jackson Prep on September 28th in Flowood. Kickoff is at 7pm.
For full stats of this game Click Here.
(Graphic credit: Richard Stafford)
#WeAreJA

#BrickByBrick