Gebhart - Future Rebel
Raider Kicker Headed To Oxford
---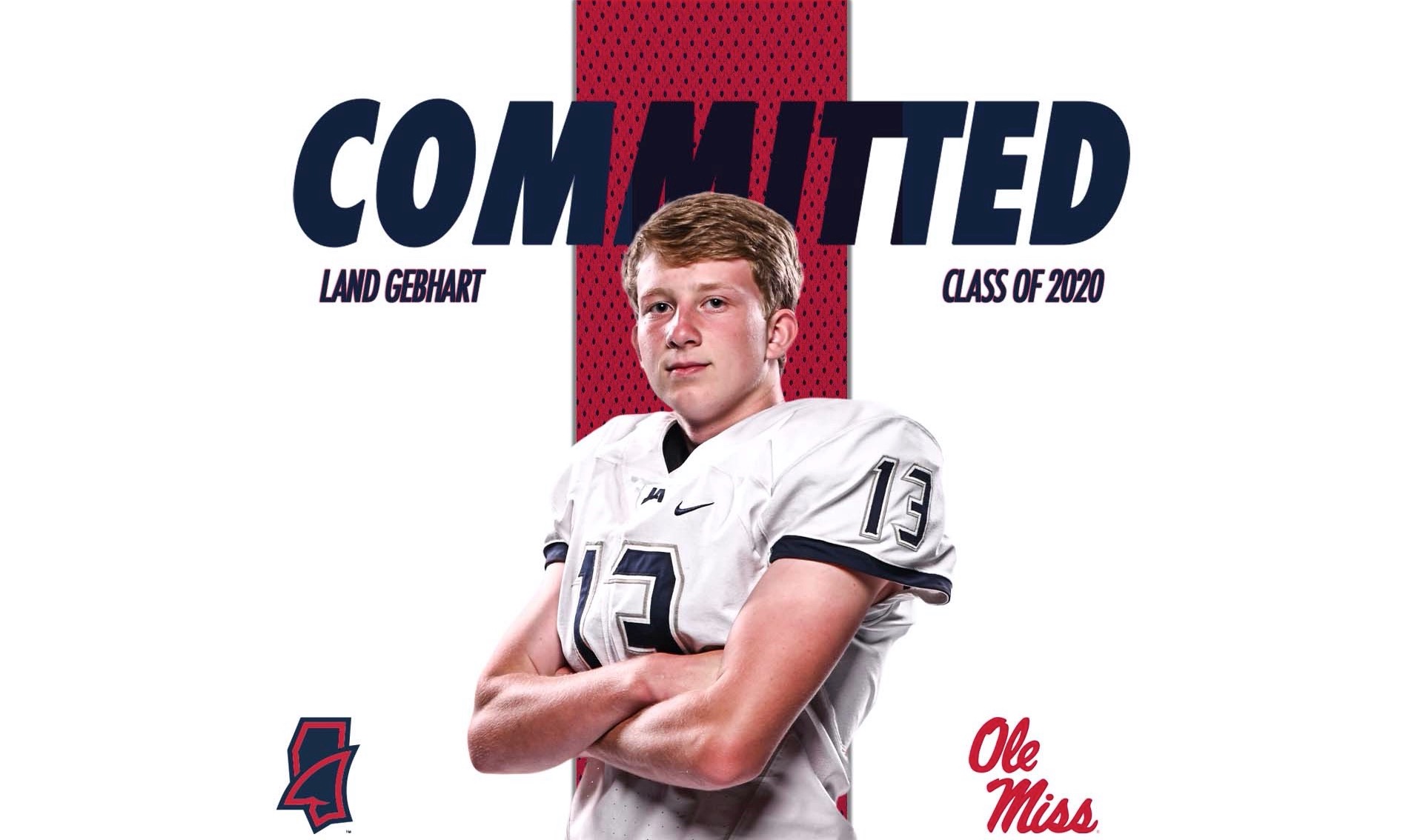 Jackson Academy senior Land Gebhart committed to play football today with the Ole Miss Rebels fulfilling a lifelong dream of playing college football and kicking at the next level. "I never gave up and just kept working. I had faith that something would work out. Fortunately, I was blessed with Ole Miss coming onto the scene, and I'm super excited to get to work. I've been an Ole Miss fan my whole life, and this is honestly a dream come true. I can't wait to get up there. Go Rebs!"

Land has made an impact on the Raider community both on and off the field. Statement from Coach Parker Harris: "I have never seen a player so self driven as Land is to his kicking. He has spent many hours on the field trying to master all aspects for the kicking game. All of his hard work is being rewarded today. I know that he will continue to work each and every day. He will be a huge asset to the Ole Miss football program. I am proud to have had the opportunity to coach Land and watch him grow into a outstanding young man."

Statement from kicking expert Chris Saler. "Land is a fantastic high school kicking prospect. He is an athlete with great natural ability. He is smooth and accurate on field goal. His ball gets up quick off the ground and and has D1 range. His kickoffs are strong, college ready. Land drives the ball 65+ yards with 3.9+ hang time. He is a big time competitor that thrives under pressure. I really like his upside. He is a fine young man that is always a great pleasure to work with. Look for him to dominate Vegas XXXV and pick up college offers. Big things ahead. Excellent prospect."

Land was named to the MAIS 1st Team All Conference, MAIS All Star (12th), Honorable Mention (10th), Chris Sailer Top 12 Invitee, Chris Sailer Vegas FG Champion while also being selected as a Team Captain.
Congratulations and Good Luck LAND!!!
#WeAreJA
#ForeverARaider