Sports Results (9.25.20)
Volleyball, Softball & Soccer
---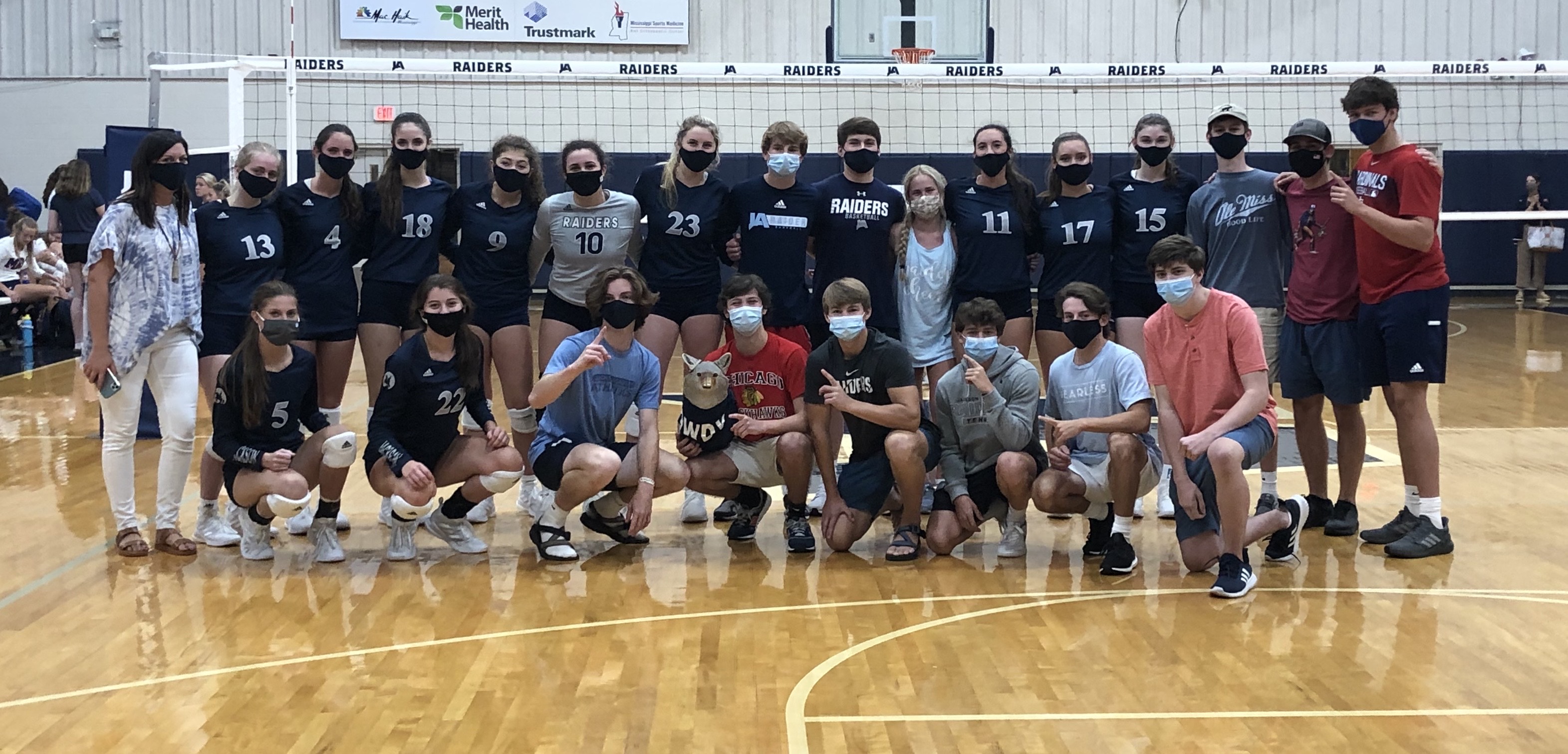 The Lady Raider Volleyball Teams hosted MRA at The Raider Dome on Tuesday night and managed a clean sweep of all four matches. Both Middle School and JV matches were 2-0 finishes while the Varsity Lady Raiders won their match 3-0. Next up for JA Volleyball is four more matches on Thursday at Jackson Prep - MS - B-Team - 4:00pm, MS A-Team - 5:00pm, JV - 6:00pm, Varsity - 7:00pm.

Set Scores from each match:
MS-B - (25-10, 25-20)
MS -A - (25-6, 25-6)
JV - (25-10, 25-23)
Varsity (25-8, 25-14, 25-12)

The Lady Raider Softball team dropped the back end of back to back games as they lost both JV and Varsity contests to PCS (JV-L-10-0, Varsity-L-6-2). The Lady Raiders will return to action next Tuesday as they host Prentiss Christian School at 4pm (Varsity) and 5:30pm (JV) at Raider Park.

The Lady Raider Soccer Teams were in Madison returning the home and home conference meetings against MRA. The Lady Raiders dropped both matchups (JV-L-3-0, Varsity-L-2-0). They will travel to Pillow on Thursday with a JV game at 5:00pm and the Varsity game at 6:30pm.


#WeAreJA