Senior Night Recognition
All Three Volleyball Teams Sweep MRA
---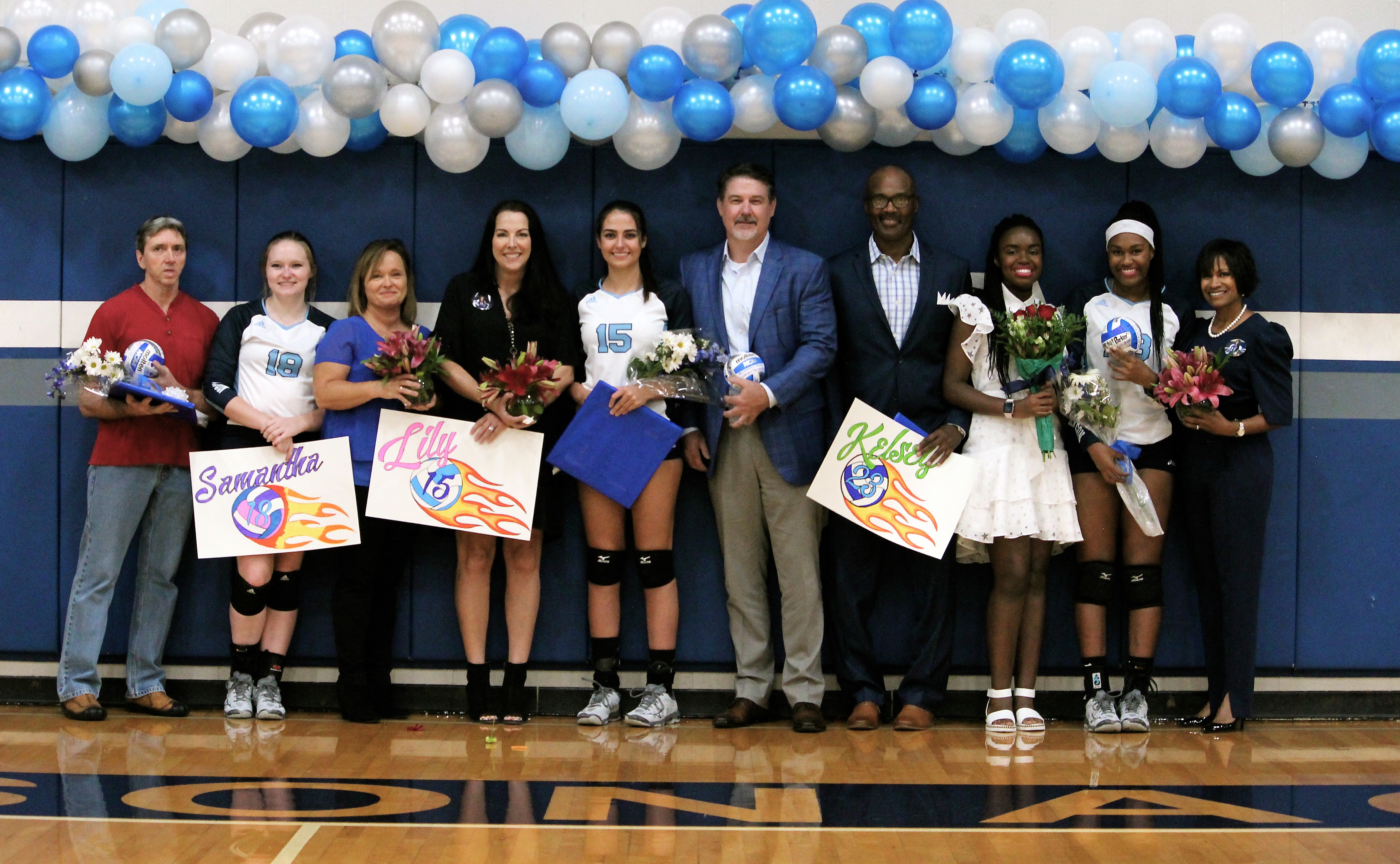 Lady Raider Volleyball completed a perfect night at The Raider Dome on Tuesday as they swept all three matches against MRA. The Middle School, JV and Varsity all had perfect matches as they honored the three Lady Raider seniors: Samantha Brown, Lily Crawford, and Kelsey Ford,
Middle School: 2-0 (25-11, 25-15)
JV: 2-0 (25-19, 25-20)
Varsity: 3-0 (25-15, 25-10, 25-18)
Varsity Stats:
Aces: Jones (7), Bracken (2), Crawford (1), DeRusso (1)
Kills: Bracken (13), Crawford (5), Ray (4)
Blocks: Sheffield (4), Ray (2), Crawford (1), Bracken (1)
Assists: DeRusso (23)
Digs: Crawford (7), Bracken (4), Brown (4), Ray (4)
The seniors stayed perfect at home with a 8-0 record and will host the JA Varsity Invitational this weekend. Both teams will travel to Hattiesburg on Thursday for the final regular season game of the year against PCS. The Middle School will be at Jackson Prep for their year-end tournament which will be an all day affair in Flowood.
#WeAreJA