Saints Showdown
Tournament Champions
---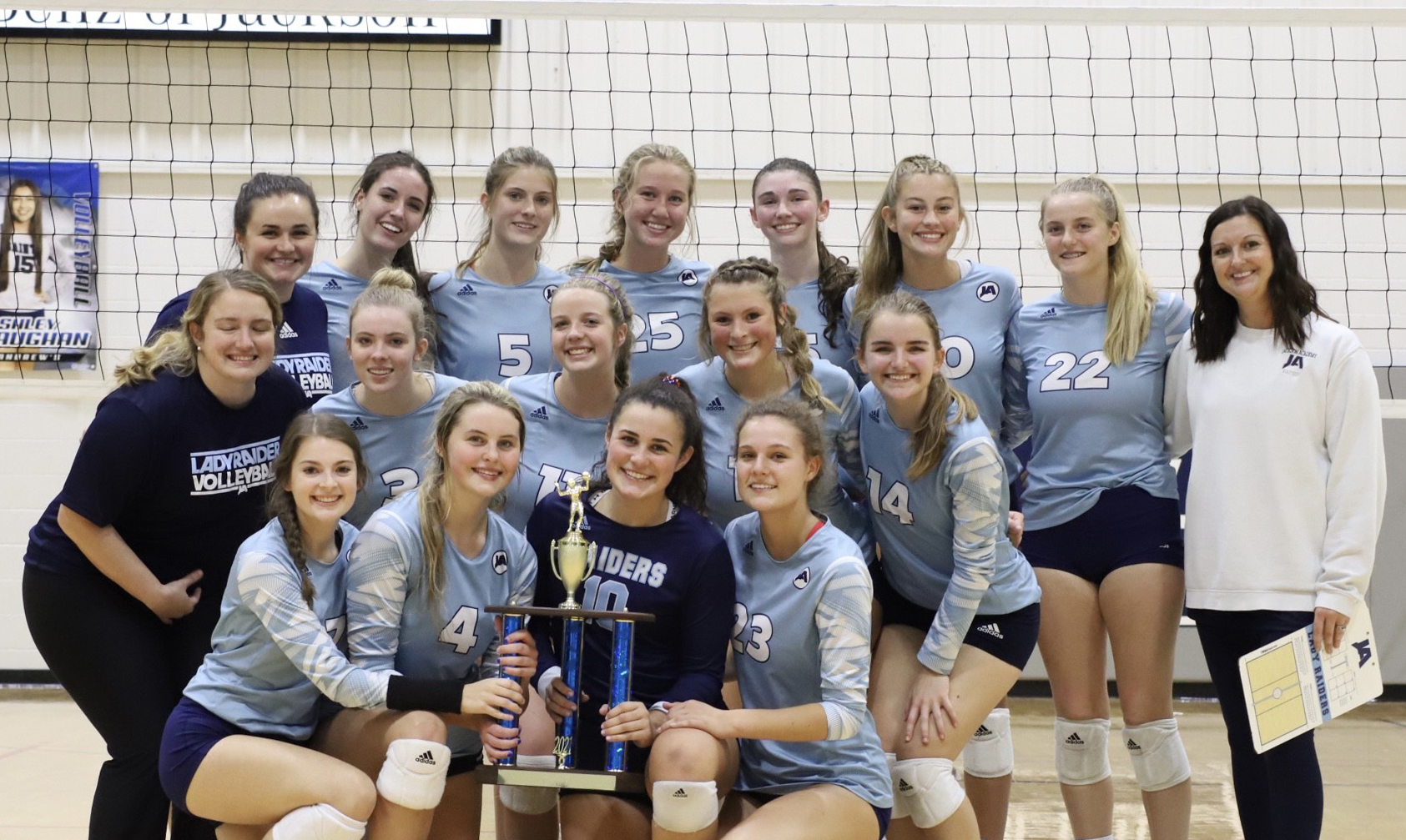 The Varsity Lady Raiders made the short drive to Ridgeland to take part in the Saints Showdown which featured thirteen teams and a three round Championship Bracket. JA took care of Pool Play with no issue as they defeated Franklin County and Vancleave in straight sets. During the Vancleave match Remy Jones became the second Lady Raider to achieve 1,000 digs in her career. After finishing perfect in pool play the Lady Raiders advanced to the Gold Bracket, and in the Quarterfinals JA beat Lamar School before they took down Hartfield Academy in the Semifinals both in straight set victories. They finally dropped their only set of the tournament in the Championship match against Ocean Springs but bounced back to win the final set as they finished the day as Saints Showdown Gold Bracket Champions.

Set Scores from each match:
Pool Play vs Franklin County - W, 3-0 (25-2, 25-5, 25-3)
Pool Play vs Vancleave - W, 3-0 (25-11, 25-16, 25-7)
Gold Bracket Quarterfinals vs Lamar - W, 2-0 (25-11, 25-10)
Gold Bracket Semifinals vs Hartfield - W, 2-0 (25-9, 25-19)
Gold Bracket Championship vs Ocean Springs - W, 2-1 (25-22, 19-25, 16-14)

The JV Lady Raiders also took part in the Saints Showdown and finished 1-2 in Pool Play before falling to Vancleave in the Quarterfinals.

Next up for JA Volleyball is a busy week of action with matches against PCS on Tuesday and Hartfield on Thursday before another weekend tournament at DeSoto Central on Friday and Saturday.


#WeAreJA
#StrengthInUnity