JA Sports Results (9.27.18)
Soccer, Volleyball & JH Football
---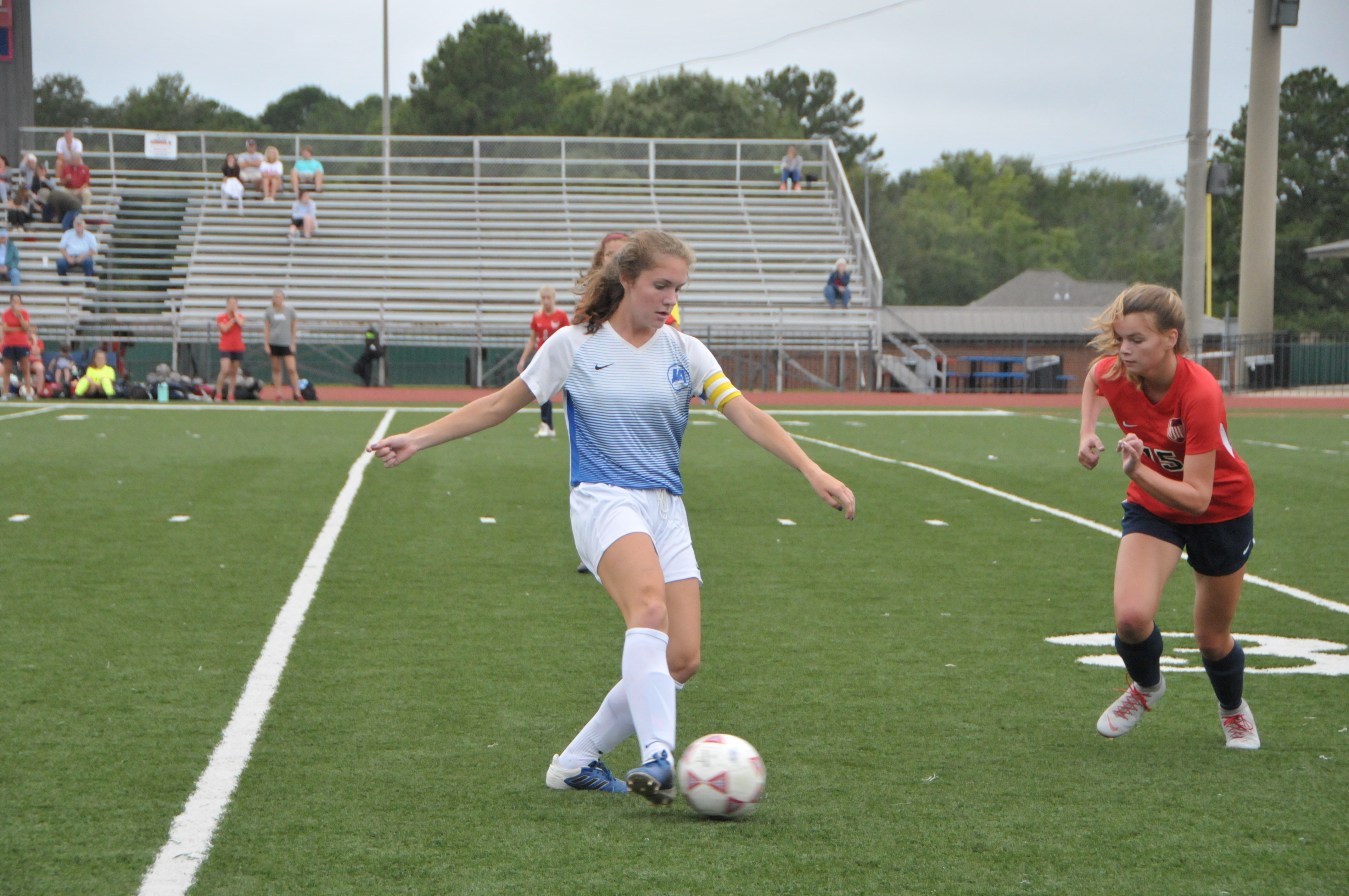 Lady Raider Volleyball completed a perfect regular season against MAIS competition again as they defeated PCS in Hattiesburg. The Middle School and JV teams finished the regular season with wins as well over PCS.
Middle School: 2-0 (25-12, 25-17)
JV: 2-0 (25-23, 25-19) - Final Record: 18-3
Varsity: 3-0 (25-10, 25-10, 25-16)
Varsity Stats:
Aces: Bracken (5), Brown (4), Crawford (3), Ray (2), DeRusso (1), Jones (1)
Kills: Bracken (12), Ray (6), Crawford (4), Ford (1), Sheffield (1)
Blocks: Sheffield (5), Bracken (3), Ray (1), Crawford (1)
Assists: DeRusso (23)
Digs: Bracken (6), Jones (5), Ray (4)
The Lady Raiders will host the JA Varsity Invitational on Saturday with their first match against Pearl starting at 9:30am. The Middle School will be at Jackson Prep for their year-end tournament which will be an all day affair in Flowood on Saturday as well.
The Jackson Academy Lady Soccer Teams took both games in Madison on Thursday as the Varsity moved their unbeaten streak to 40 games. The JV Lady Raiders closed out the regular season with a 6-3-1 record.
JV: W, 2-0 - Final Record: 6-3-1
Varsity: W, 5-1
Goals: Erin Hederman-2, Gabby Healy-1, Alayla Jackson-1, Camille Couey-1
Assists: Avery Hederman-1, Camille Couey-1, Alayla Jackson-1
Football vs Oak Forest Academy:
7th Grade - L, 20-6
Junior High - W, 35-0
#WeAreJA