Win Streak Stopped in Flowood
Raider Drop Conference Opener
---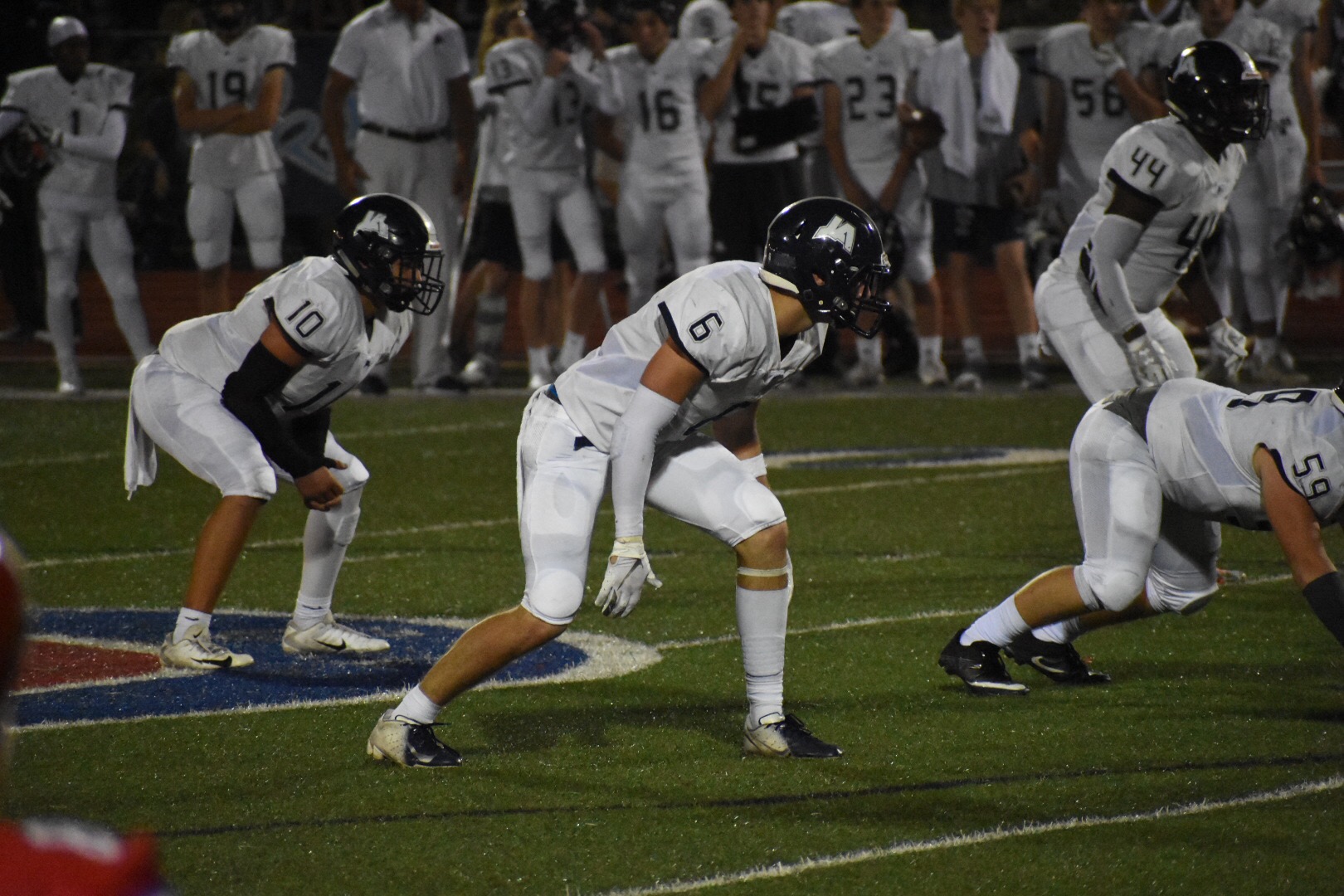 The JA Raiders completed a three game road trip as they traveled to Flowood once again to take on Jackson Prep for the 50th meeting in the history of the series. The game started with offensive fireworks as JA took the opening kickoff and marched it down the field in 11 plays covering 88 yards as Thad Bishop took a 9 yard pass from Kinkead Dent and got in the end zone to put JA on top 7-0. The Patriots answered four plays later as Jerrion Ealy scampered 65 yards to tie the game.
In the second quarter JA took back the lead on a 14 yard run by Bishop, but JA failed on the extra point conversion. Prep answered again on another long Ealy TD run of 68 yards, and with a converted point after they took a lead they would not relinquish. Prep wound up scoring 28 unanswered points as they won their 8th straight contest against the Raiders.
Donovan Veasley led the JA defense with 11 tackles (7 solo) and a Tackle for Loss. Eli Ridgeway added 7 tackles, while Owen Fracchia had 6 total tackles (4 solo, 2 Tackles for Loss), and his 7th sack of the season, and a Pass Break Up. Webb Strickland and Caleb Hernandez also added 6 tackles on the night.
JA fell to 5-1 on the season and 0-1 in conference play. The Raiders start up a three game home stand as they host MRA on October 5th at The Brickyard. Kickoff is at 7pm.
For full stats of this game Click Here.
#WeAreJA
#BrickByBrick