Cross Country Results
JV Girls Finish 1st Again!!!
---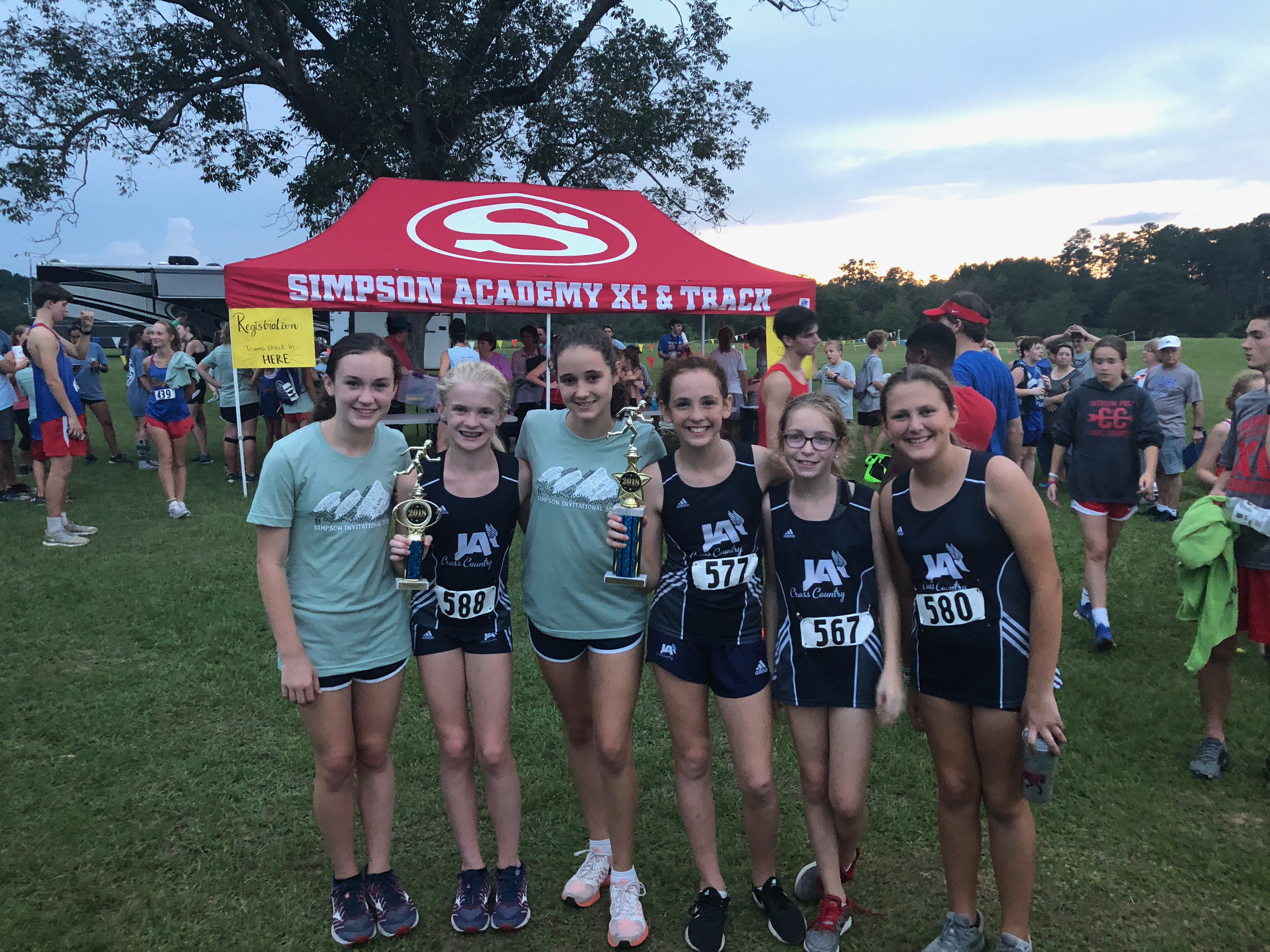 The JV Girls Cross Country Team took the Blue Trophy once again as they dominated the competition at the Simpson Academy Invitational. JA placed the top three finishers in the JV Girls race as Olivia Patricia Smith finished first (14:42), Sara Beth Usey was second (14:54), and Abbi Mims placed third (15:07). Other finishers for JA were Abigail Addison in seventh (15:57), Ella Logan in ninth (16:34), Liyah Wilson in fourteenth (17:07), and Harper Griffin in sixteenth (17:13).
The JV Boys finished in 2nd place. Top Boy Finishers ? Law Stanley (3rd - 13:00), Will Adams (8th - 14:11), and Drake Lester (9th - 14:17). The Varsity Girls finished 12th overall as Lauren Anne Smith (14th - 23:34) and Francie LeDuff (18th - 23:52) were the only two Lady Raiders to finish among the top 20. The Varsity Boys placed 2nd as Emery Thigpen (7th - 18:48), Reed Travelstead (10th - 19:02) and Clayton Mahaffey (13th - 19:25)
#WeAreJA