Lady Raiders Three Peat!!!
JA Girls Soccer Wins State Again
---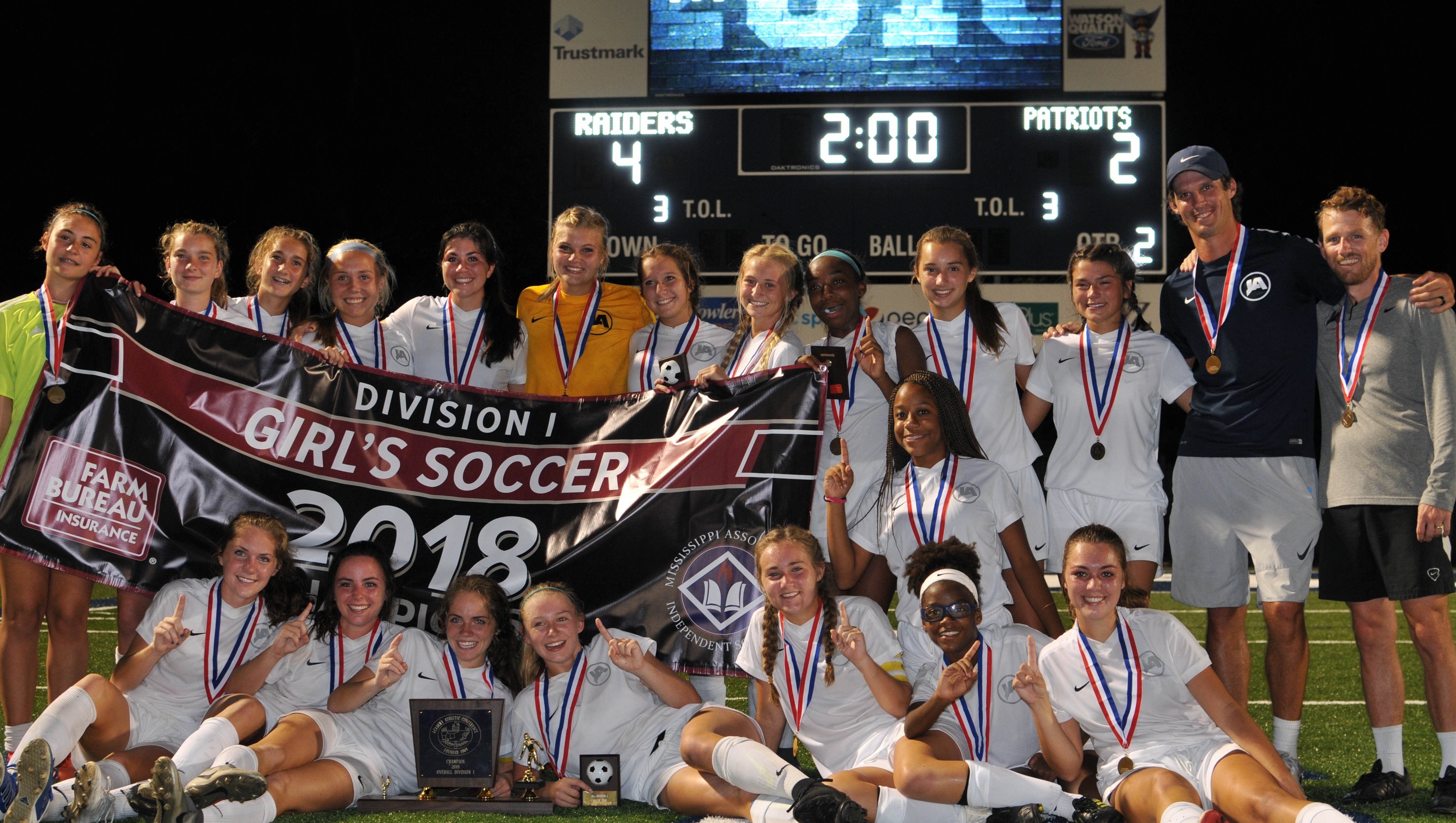 The Lady Raider Soccer Team was searching for their school record third consecutive State Title as they hosted Jackson Prep in the State Championship Game at The Brickyard on Saturday. Jackson Prep got the scoring started in the 12th minute as Avery Lee intercepted the ball near midfield and found Mary Price Montagnet just inside the box and she put it home. Darby Douglas made a few fantastic saves to keep the game at a one goal advantage and the Lady Raiders finally evened up the score in the 28th minute, as Alayla Jackson ran 50 yards across the field to track down a loose ball and then she found Gabby Healy who put it home for her 20th goal of the season. Then four minutes later the Lady Raiders would take a 2-1 lead as Alayla Jackson scored her 6th goal of the season on a nice assist from Gabby Healy.
In the second half, Prep found the equalizer in the 46th minute as Mary Price Montagnet sent a ball in for Avery Lee and she headed it in the near side post to tie the game at 2-2. Then in the 56th minute the Lady Raiders completed a phenomenal goal as Addison Comer and Alayla Jackson worked a perfect give-and-go that set up Erin Hederman for her team leading 46th goal of the season to give JA a lead they would not relinquish. Avery Hederman added her 18th goal on a penalty kick in the 65th minute to put the game away.
JA defeated Prep in all three games this season and ran their unbeaten streak to 42 straight games and 48 full games unbeaten. Congratulations to Coach Gardner and his senior class for becoming the first group in school history to win three straight State Titles.
Seniors: Skylar Alexander, Camille Couey, Darby Douglas, Avery Hederman, Erin Hederman, Kate McDowell, and Gabrielle Morris.
#ThreePeat
#WeAreJA