Raiders Win Twice in LA
JA Tops Catholic BR & Southside
---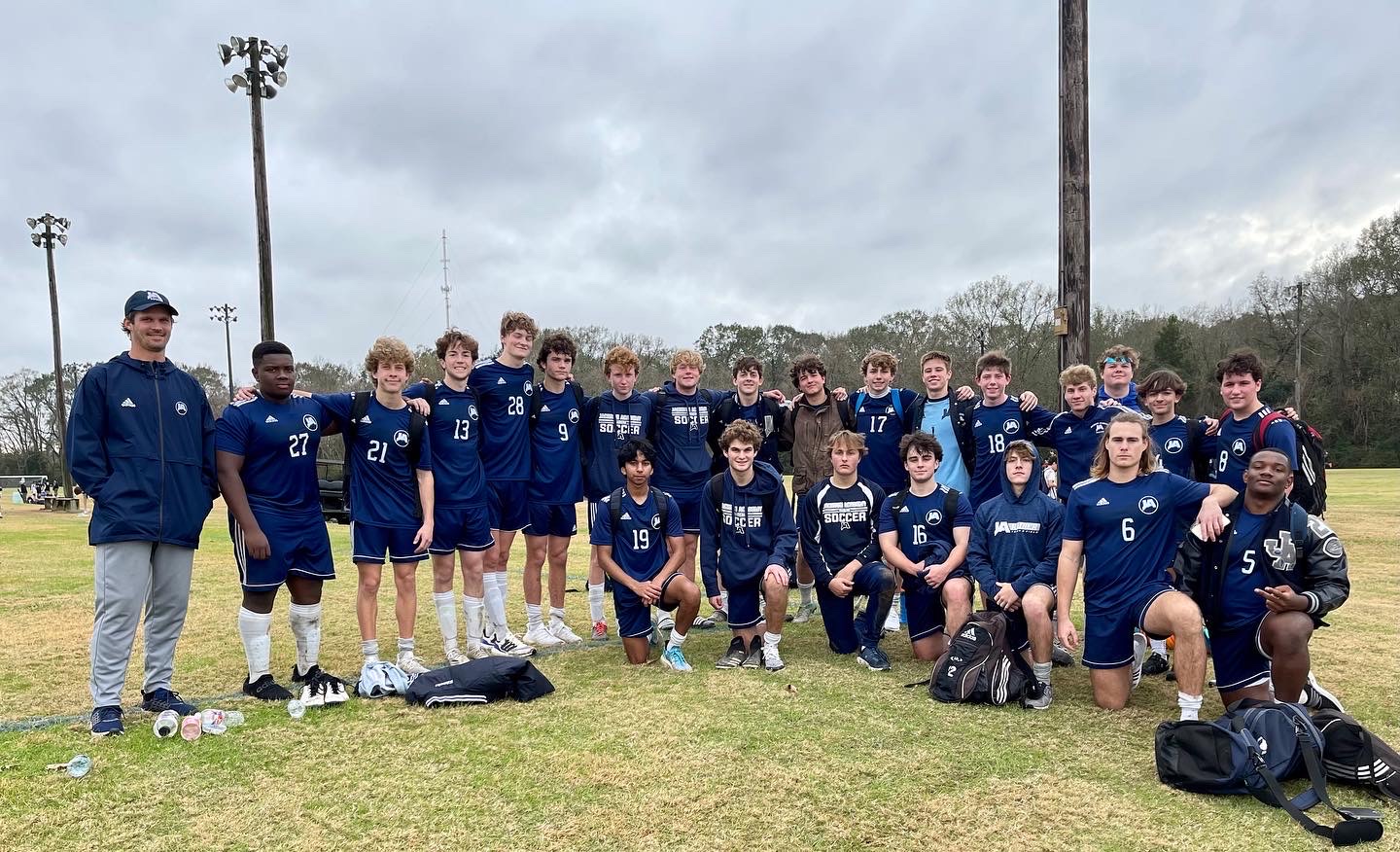 JA Raider Soccer traveled to Lafayette, Louisiana to take part in the Cajun Rush Elite Invitational and they won both matches and moved to 6-1 on the season. The two teams they faced were responsible for two of the four JA losses they had last year in the State Championship run. In the first contest they faced off against Catholic Baton Rouge, whom they lost to last year in a close 1-0 decision. The Raiders squeaked out a 2-1 victory to exact some revenge on the Bears. Goals came from Win Hooker and Tate Collins who also leads the team in goals with 8 goals already this year. Next up was Southside and it turned into more of an offensive explosion as the two teams combined for five goals as the Raiders once again came out on top 3-2, including two goals from Andrew Harrison and one from Brooks Magee as they outscored the Sharks en route to their third win in a row. Next up for JA is Parklane Academy at The Brickyard on Tuesday, January 11th at 5:30pm.

JA vs vs Catholic BR - W, 2-1
Goals:
Win Hooker, Tate Collins
Assists:
Ben Jones, Samuel Hadley

JA vs vs Southside - W, 3-2
Goals:
Andrew Harrison (2), Brooks Magee
Assists:
Thomas Antici, Tate Collins, Reed Travelstead.


#WeAreJA