100 Goal Milestone
Erin Hederman Leaves Her Mark
---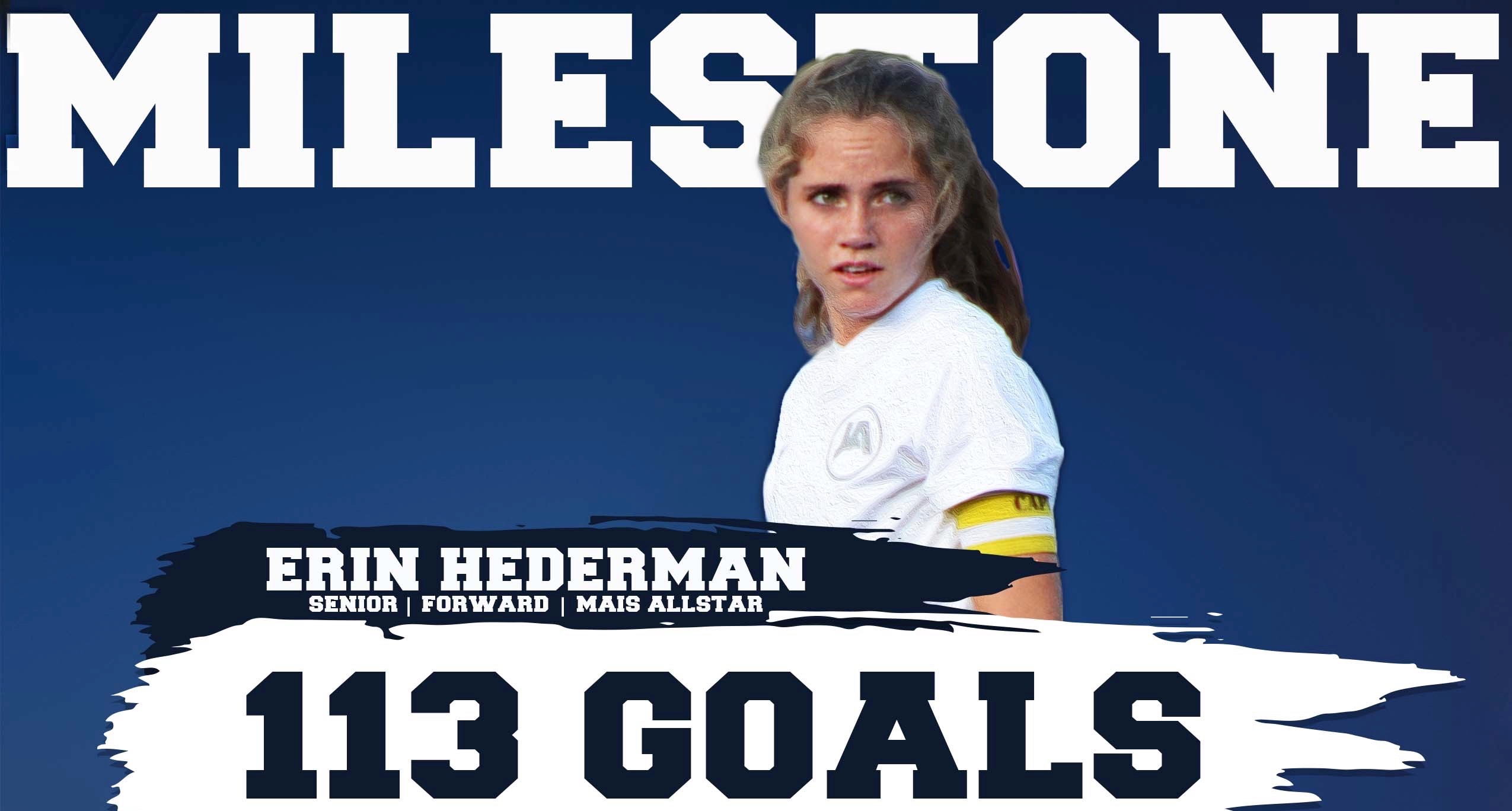 The JA Lady Raider Soccer Team had a lot of success during the 1990's and even early 2000's but could never seem to get over the hump and win a State Championship. That all changed in 2009 when they finally broke through and won their first State Title. Erin was only eight at the time of the first State Title and was playing for JFC during that first Championship run. When most of the current seniors were in the 9th grade they finally beat Prep after 5 years?and beat them twice. But then in the Championship Game at JA against Prep, they lost. They made a goal to win the next three championships, and accomplishing that goal was special.
During her sophomore season, Erin Hederman was injured during one of the team?s trips to Memphis to play some high-caliber competition (Bartlett HS). It wound up being a season-ending injury and she was forced to watch the final eight games from the sidelines. Her team ended up winning just the second State Title in school history, as she gained a new perspective from the sideline. That State Title was the first of what has now become the first ever three-peat in school history.
Erin used that injury as motivation and she helped, along with the help of 6 other seniors, to secure two more State Championships in her last two seasons under Coach Robert Gardner. Erin also established a new JA School Record for goals scored in a season and a career. She tallied 46 goals in the 17 games she played in this season and surpassed the century mark in goals for her career as she ended with 113 goals. Congrats to Erin and the entire JA Soccer Team for the way they have represented JA on and off the field.
Erin also earned the MVP Honors for the White Team in Wednesday's MAIS All-Star Soccer Game.
#WeAreJA