Ring Season
Lady Raiders Get Championship Rings
---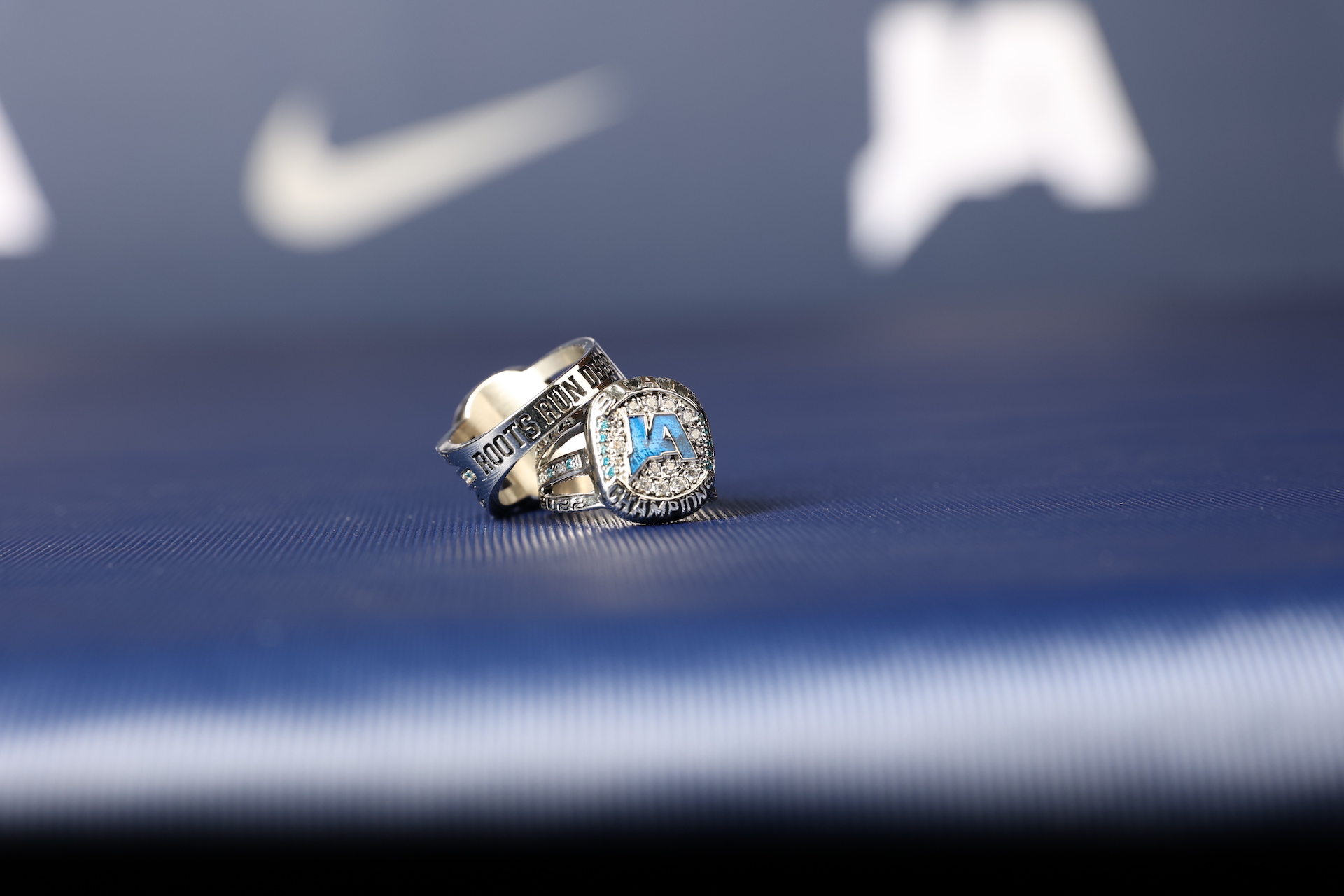 Today the Lady Raider Volleyball Team received their Championship rings at a ceremony in The Learning Commons. This marks the fourth straight state Title for JA Volleyball and the eighth overall title in school history. During the current four year championship run the Lady Raiders have amassed a record of 150 wins and only 20 losses. This season the Lady Raiders finished 40-5 and undefeated in conference play - dropping just 1 set in conference play. Over the last three seasons the overall record of this senior class was 107-17, which includes only one loss to MAIS competition during that span.

The Lady Raiders achieved a national ranking of 8th in the AVCA Region 4 Rankings, the only team from MS in the poll. They also finished 1st in Mississippi and Top 50 in the country in MaxPreps. Coach Melissa Denson was named AVCA Region Coach of The Year. Denson was named MAIS Coach of The Year and Lakin Laurendine grabbed MAIS Player of The Year honors. Five Lady Raiders were named All-MAIS (Mary Grace Foster, Ava Ladner, Lakin Laurendine, Kalyee Lowther, Sophie Sosa). And three Lady Raiders grabbed AVCA All-American status (Foster, Ladner, Laurendine). And Lakin Laurendine became the second Lady Raider to earn back-to-back Gatorade Mississippi Volleyball Player of the Year honors as JA secured the award for the fourth straight season.

Members of the Lady Raider Volleyball Team include: (8th Grade) - Carson Caraway, (Sophomores) Ava McManus, Sara Brendan Moulder, Sophie Sosa, (Juniors) Ava Antanaros, Mallory Brooks, Megan Ellis - manager, Harper Griffin, Kaylee Lowther, Madilyn Ray, (Seniors) Mary Grace Foster, Ava Ladner, Lakin Laurendine, Camille Towery, Hannah Towery, (Coaches) Melissa Denson, Ashley Harris, Kayla Smith, Megan Sullivan.


#WeAreJA