Two All-State Lady Raiders
Bracken & DeRusso - All-State Volleyball
---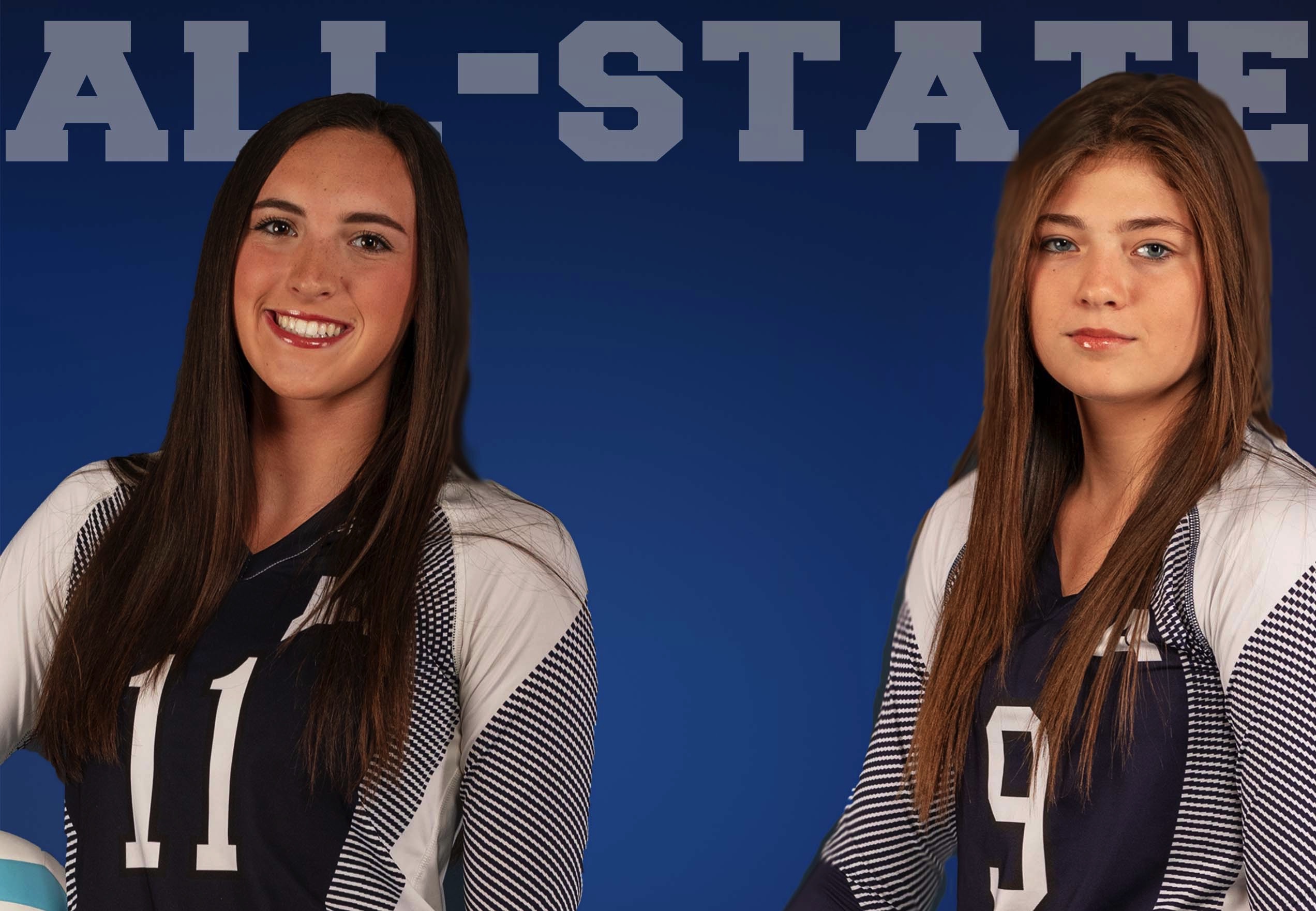 Congratulations to Parker Bracken and Natalie DeRusso for being named to The Clarion Ledger All-State Volleyball Team. This list was selected by the Clarion Ledger sports staff with input from coaches from around the state. It includes all school both MHSAA and MAIS in the list. Here is what they had to say about each Lady Raider:
Bracken (Sophomore) followed up her excellent freshman year with 618 kills, 123 serving aces, 41 blocks and 340 digs to lead Jackson Academy to the MAIS Overall runner-up. She is currently committed to LSU.
DeRusso (Sophomore) is one of the grittiest players in the state helped the Raiders to MAIS runner-up by providing 44 kills, 51 serving aces, 161 digs and an amazing 1,060 assists in 116 sets.
#WeAreJA