Gnam, Ball & Furr
Former Raiders in US Amateurs
---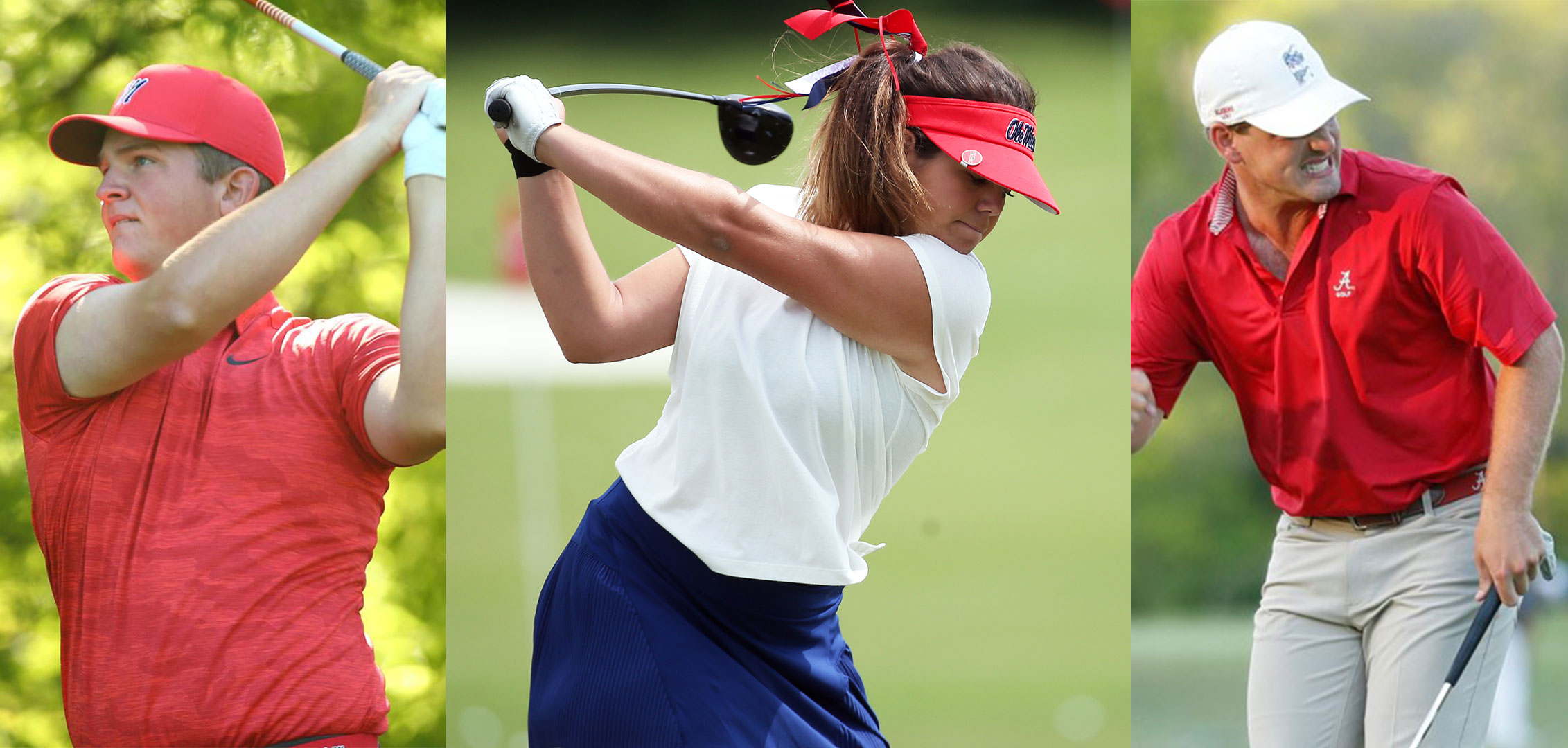 Three former Jackson Academy Golfers advanced to their respective US Amateur Golf Tournaments this summer. Current Ole Miss Lady Rebel Conner Beth Ball made it to her second US Amateur Tournament at Old Waverly Golf Club this past week and was unable to make the cut for match play. Among her achievements this season: She played in all 14 events for the Lady Rebels, averaging 74.81 strokes. She finished runner-up at Ron Moore Women's Intercollegiate, shooting a career-low 66 in the final round, helping Ole Miss to a runner-up finish. She was named SEC Golfer of the Week after her top-10 finish at The Bruzzy, helping Ole Miss to a runner-up finish, firing a (69-69-76--214) for a season-low tying 54-hole total She was also selected to the SEC Community Service Teamand made the 2019 SEC Spring Academic Honor Roll.
Fellow Ole Miss Rebel Golfer, Jack Gnam, qualified for the 119th U.S. Men's Amateur Championship, which will be held Aug. 12-18 at Pinehurst Resort and Country Club in Pinehurst, N.C. This will be the first appearance for Jack in this tournament. Among his accolades this season: He played in eight events with a 73.52 stroke average. He also put together two top-20 finishes, and tied for 16th at the SEC Championship with a career-best 54-hole total (67-70-74--211). He opened with a career-best 67 in his conference championship debut. He also made the SEC First-Year Academic Honor Roll.
Current Alabama Crimson Tide Golfer Wilson Furr is the final member of this trio to qualify for the U.S. Amateur Tournament. He will also be playing at Pinehurst, and this will mark his third appearance in the tournament. Some of Wilson's accomplishments this season: He was the only Alabama golfer to compete in all 12 tournaments and led the Crimson Tide in scoring average (72.35), average vs. par (+1.06) and rounds of par or better (16) on his way to earning PING All-Region honors. He claimed his first individual medalist honor when he claimed the individual title at the Shoal Creek Intercollegiate. He had 16 rounds of par or better and 10 rounds in the 60s, both of which were team best marks.
Congratulations to all three of these former Raiders for their continued success at the collegiate level and beyond!!!

#WeAreJA
#ForeverARaider