Sports Results (8.9.19)
Soccer in Memphis, Volleyball in Jackson
---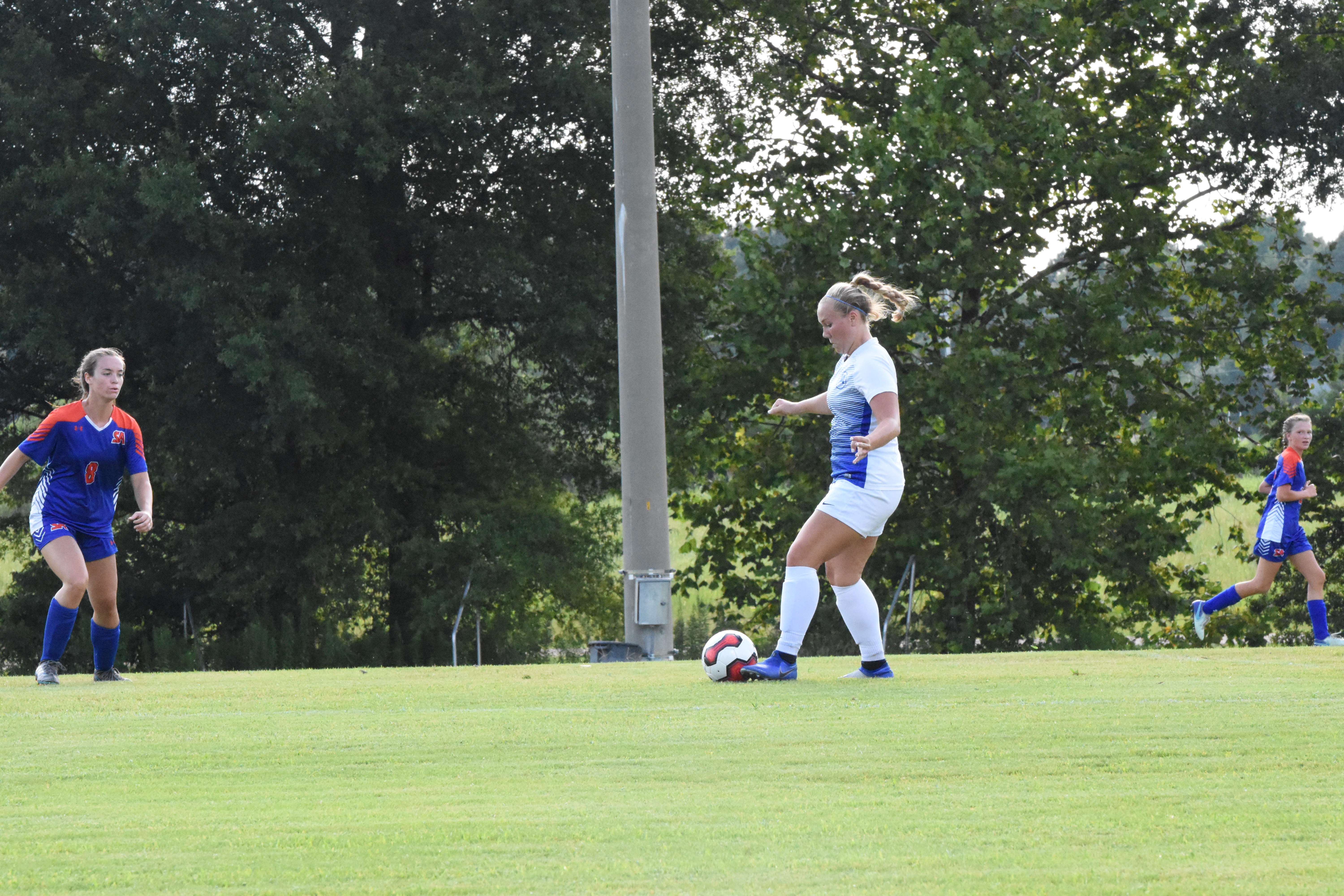 All of the action this weekend for JA Athletics is involved in tournament action. The Lady Raider Soccer Team is in Memphis all weekend taking part in the Annual Collierville Preseason Classic. The Lady Raiders got off to a good start tonight with a 4-3 win over St. George's School (TN). Gabby Healy netted a hat trick and tossed in an assist for good measure. She now has 5 goals in her first two games. The Lady Raiders will continue their action at Collierville HS on Saturday morning at 11:30am as they take on the host school Collierville. You can check the schedule page for complete details by clicking here.

Goals and Assists:
Goals - Gabby Healy (3), Reeves Stratton (1),

Assists - Gabby Healy, Reeves Stratton, Alayla Jackson, Ari Jackson

Back at home in The Raider Dome, the Lady Raider Volleyball squad got their Pool Play off to a hot start as they took all four sets from Oxford and Oak Grove. The Lady Raiders will take on Hancock tomorrow morning at 9am and then get involved in Bracket Play starting at 1pm.

Scores from Tonight's Matches:
Defeated Oxford (25-14, 25-11) and Oak Grove (25-10, 25-10)

The Middle School Volleyball team is taking part in The Top Hits Classic at Millsaps College. The MS Lady Raiders fell in their first match 2-0 to Madison Middle School. They will be playing on Saturday but as of (11:30pm - Friday night) now the schedule has not been released.


#WeAreJA