Raiders Move to 2-0
JA defeats Lamar 48-14 in Home Opener
---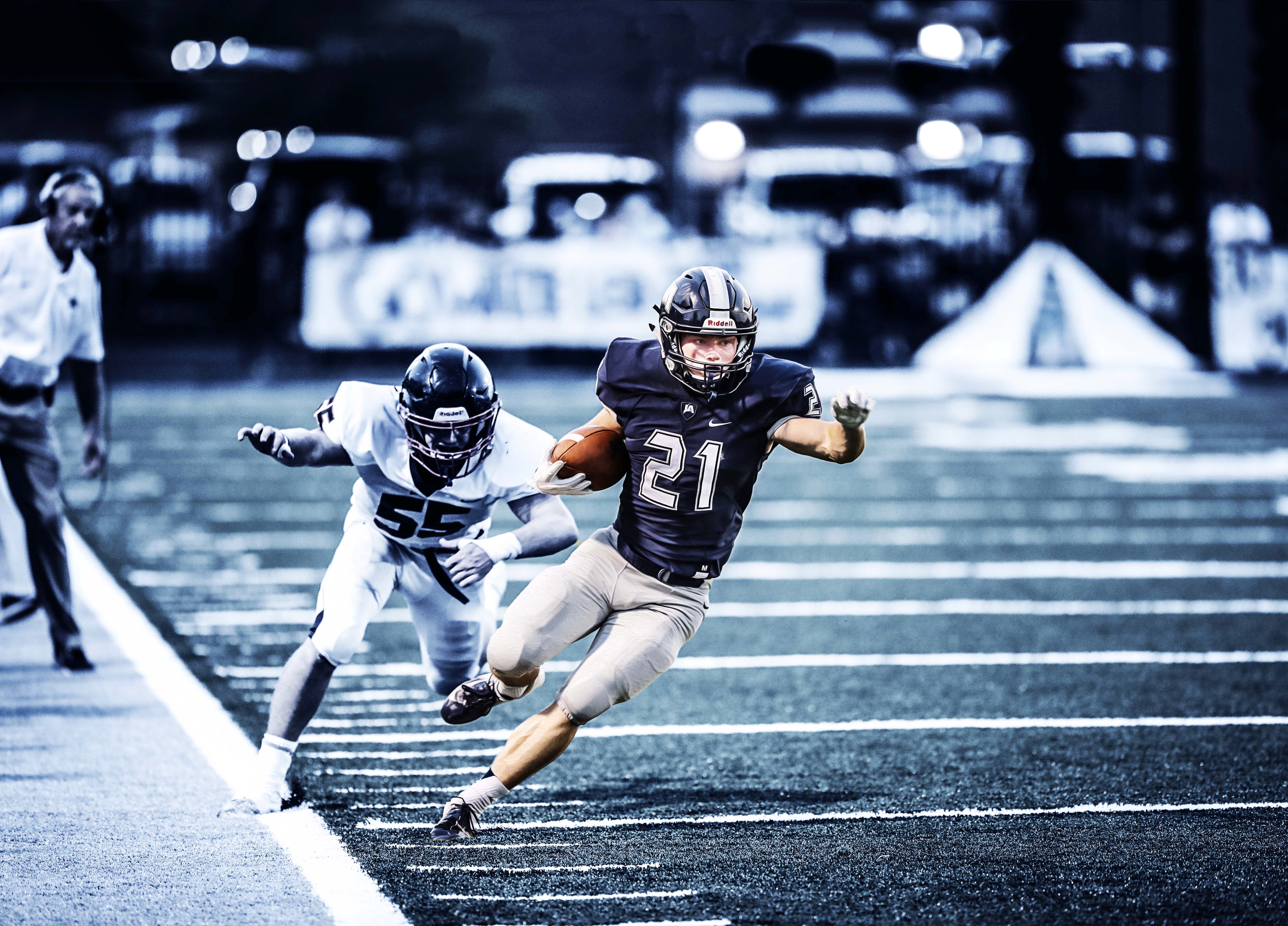 The Raiders opened up the home portion of the 2018 season schedule, at The Brickyard, as they dominated the two-time defending state champion Lamar School Raiders 48-14. The Raider D held a high-octane offense to just 14 first half points and kept them out of the end zone in the second half.
On the offensive side, Jackson Academy had nearly 500 yards of offense as they used a steady dose of Thad Bishop and Kinkead Dent scoring on every first half possession as they built a 35-14 advantage. Thad Bishop led the way on the ground with 110 yards on 17 carries and a touchdown. Kinkead Dent was 8-for-12 in the air for 222 yards and 4 passing touchdowns. He also ran the ball 8 times for 43 yards and another TD. Webb Strickland, Thad Bishop, Max Harmon and Tae Stewart all had TD catches as Dent completed passes to seven different receivers
The JA defense was paced by Donovan Veazley (Soph-LB) as he registered 11 tackles, 4 Solo, 1.5 Sacks, and 2 Pass Break Ups. Caleb Hernandez (9 Tackles, 3 solo), Eli Ridgeway (8 Tackles, 2 Solo, 1.5 Sacks, PBU) and Sean Lackey (7 Tackles, 2 Solo) also helped shut down Lamar. Tae Stewart led the secondary with 4 Pass Break Ups.
The Raiders will stay at The Brickyard Friday night, August 31th, as they host St. Joseph Catholic School. Pregame is at 6:45pm while Kickoff follows at 7:00pm. Make sure to #WEARWHITE to show your support of the Raiders.
#WeAreJA