Sports Results (8.15.19)
Volleyball, Soccer, JV Football
---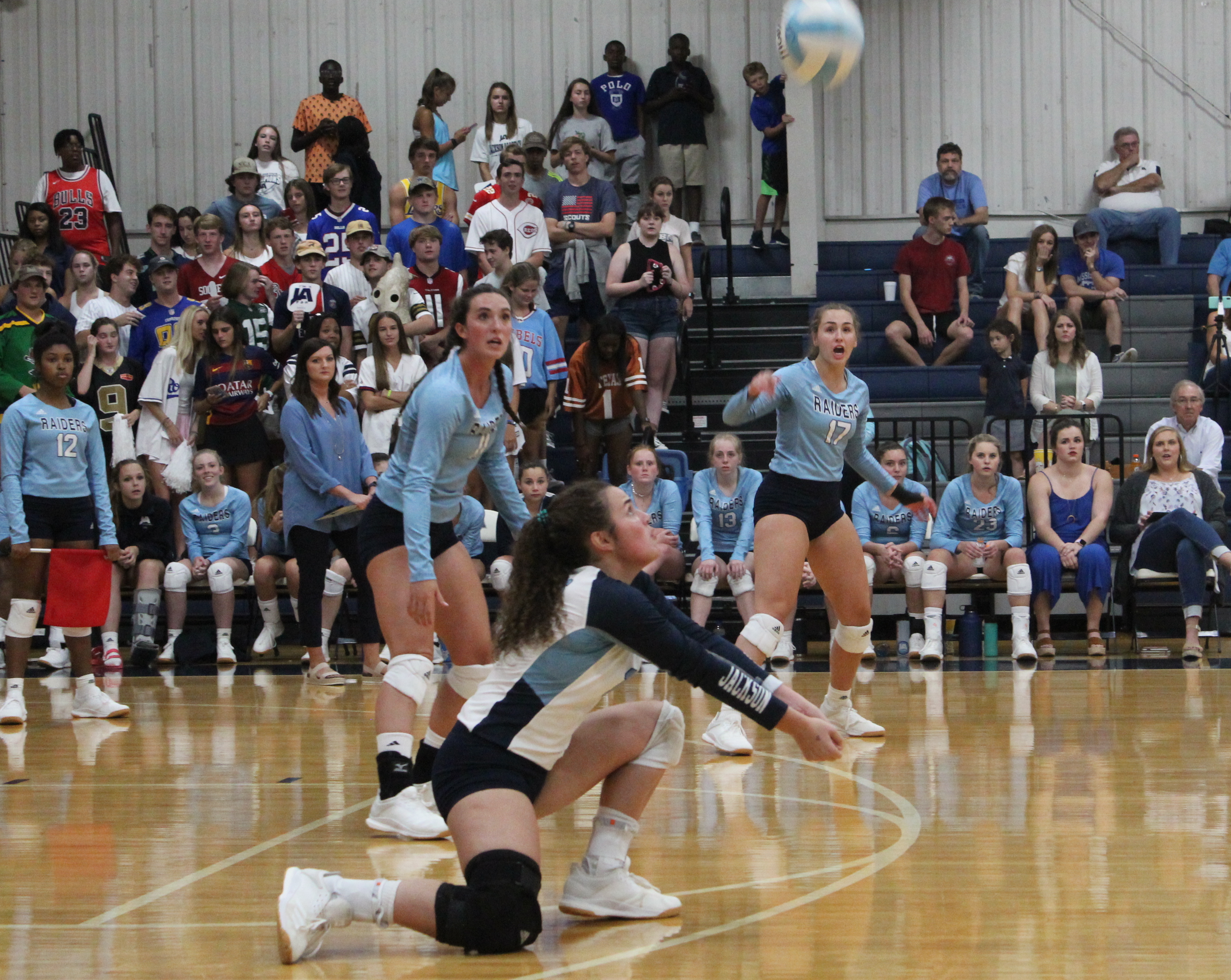 The Raider Dome was rocking tonight as The Lady Raiders kept their hot start to the season rolling sweeping all three matches against Hartfield Academy. The Middle School (7-2) Volleyball team got it started with a 2-0 victory over the Lady Hawks. Then the JV squad took the floor and dropped the first set but rallied to win the final two sets including a dominant third and final set. The JV Girls improved to 3-0 on the season. Then in the final match of the evening the Varsity Lady Raiders battled the team that kept them from winning the State Championship last year. They made an early statement taking the first match without allowing Hartfield to break into double digits. The student section was loud and made a difference tonight as JA never allowed the Lady Hawks a glimmer of hope in a three set rout. The next match is on Saturday as they host MRA at The Raider Dome. MS - 1pm, JV - 2pm, Varsity 3pm.
Scores
Middle School won 2-0 (25-21, 25-16)
JV won 2-1 (23-25, 25-19, 15-2)
Varsity won 3-0 (25-8, 25-16, 25-11)

In Madison JA Girls Soccer dropped their second game of the season and their first MAIS loss in almost three years, as MRA knocked them off 3-0. The Lady Raiders were coming off a tough weekend in Memphis due to some extreme heat and they had a few key players out due to injury as well. Earlier in the day, the JV girls finished in a 1-1 tie and had their record move to 1-0-1. The next match for JA Soccer is on Monday at The Brickyard as they host Presbyterian Christian in their second conference game of the season. JV - 5pm, Varsity - 6:30pm

And in McComb tonight the JV Football team took part in a Jamboree to get ready for their upcoming season. The 7th grade team finished in a 0-0 tie in the only quarter they played, while the JV team beat Parklane 7-6 and Bowling Green 20-0. Their first game will be on Thursday August 29th at The Brickyard as they host Simpson Academy.